There's just enough magic in this collection to fill your closet with captivating outfits that'll take you from "once upon a brunch, a dinner or a date..." to "happily ever after".
Inspired by the spellbinding gardens, our design team have immortalised that imagery with a custom print that features an arrangement of blue periwinkle flowers and roses. This print fabric is purposefully crafted in these flowing dress styles that flatter and add grace to your every move.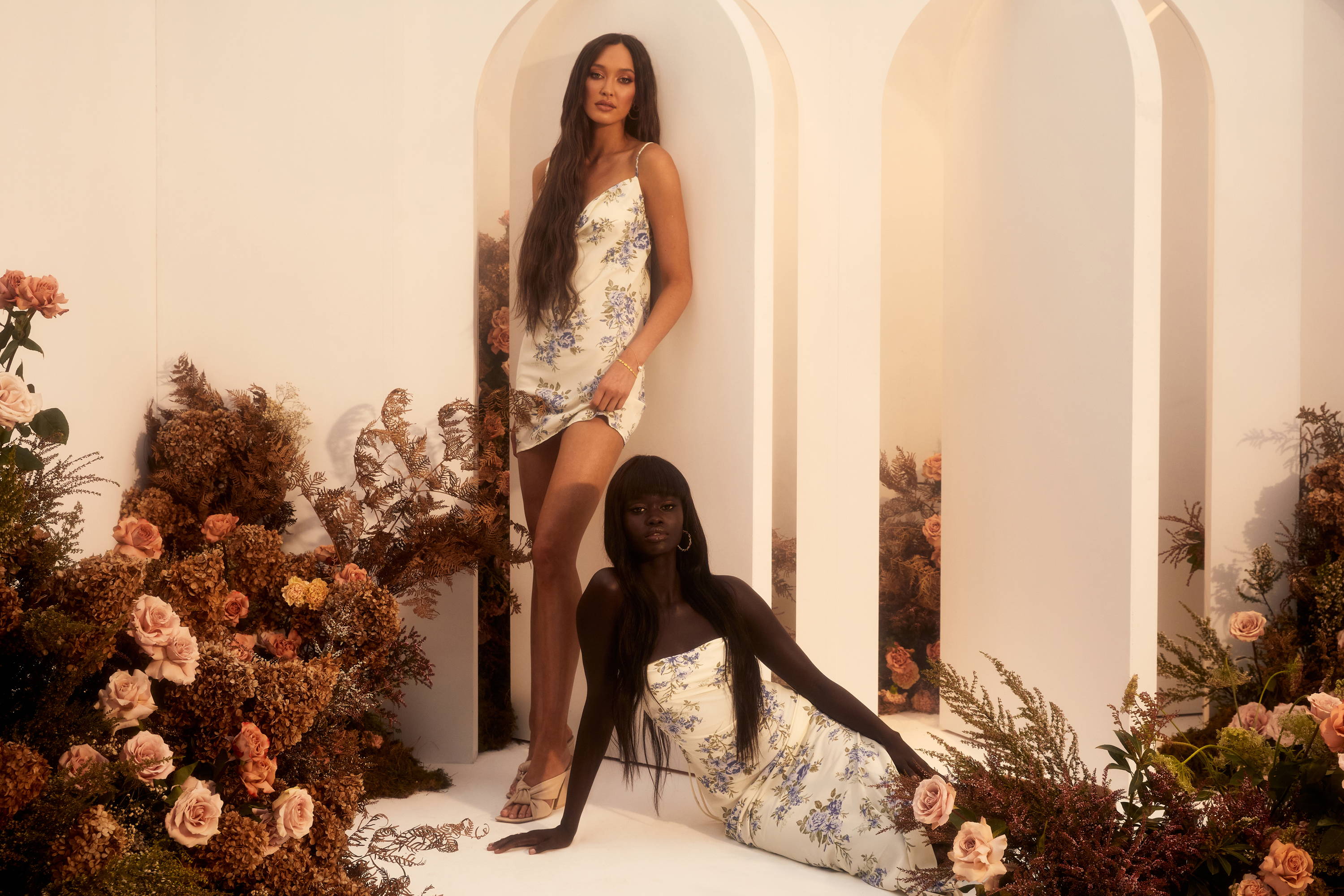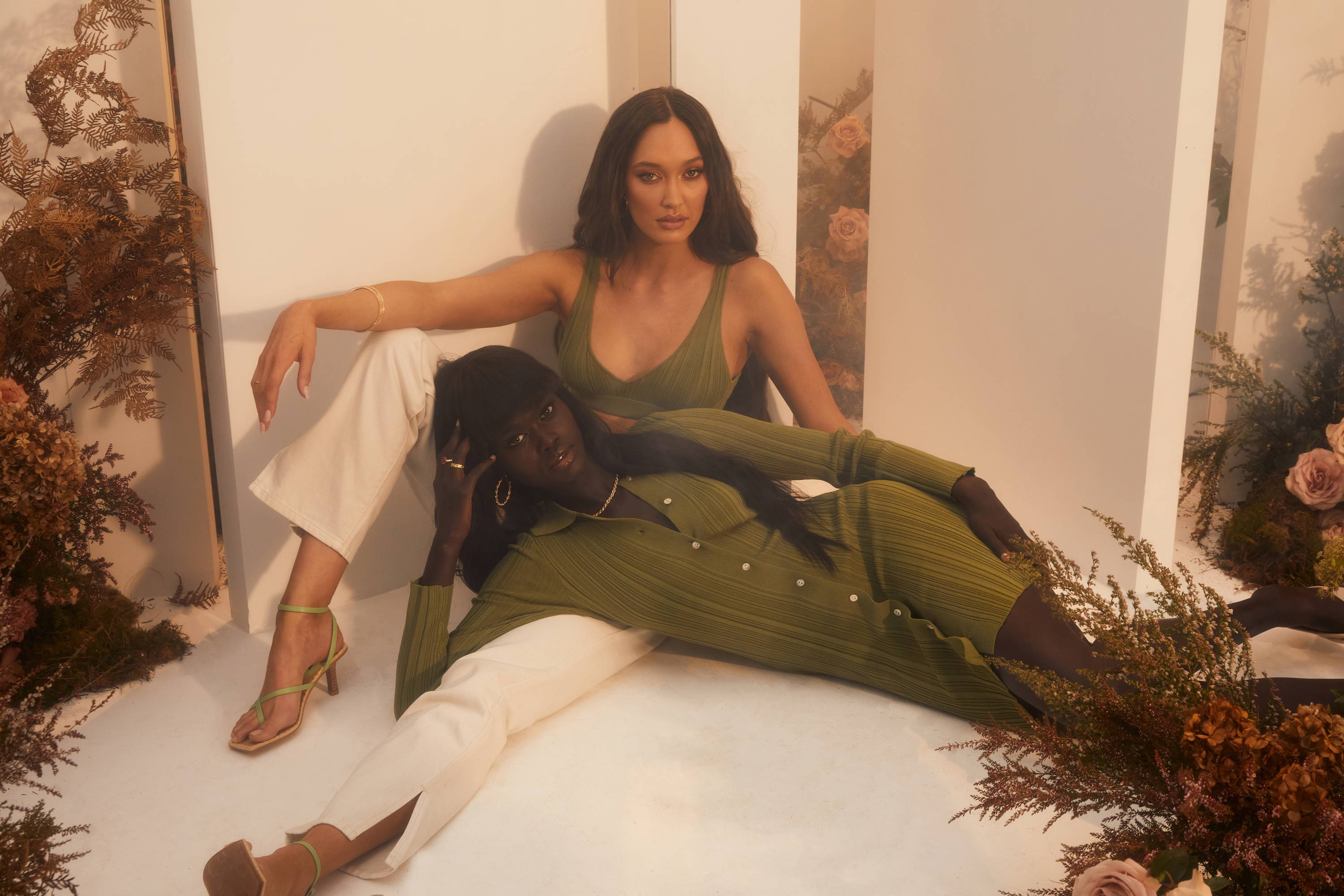 We're also introducing new knit fabrics that are a dream to touch & wear. Both plush and heavenly soft, this fabric has enough magic in the threads to transport you onto a cloud. We've taken this lustrous fabric and crafted them into shapes and designs that adorn your silhouette and keep you cosy & comfy.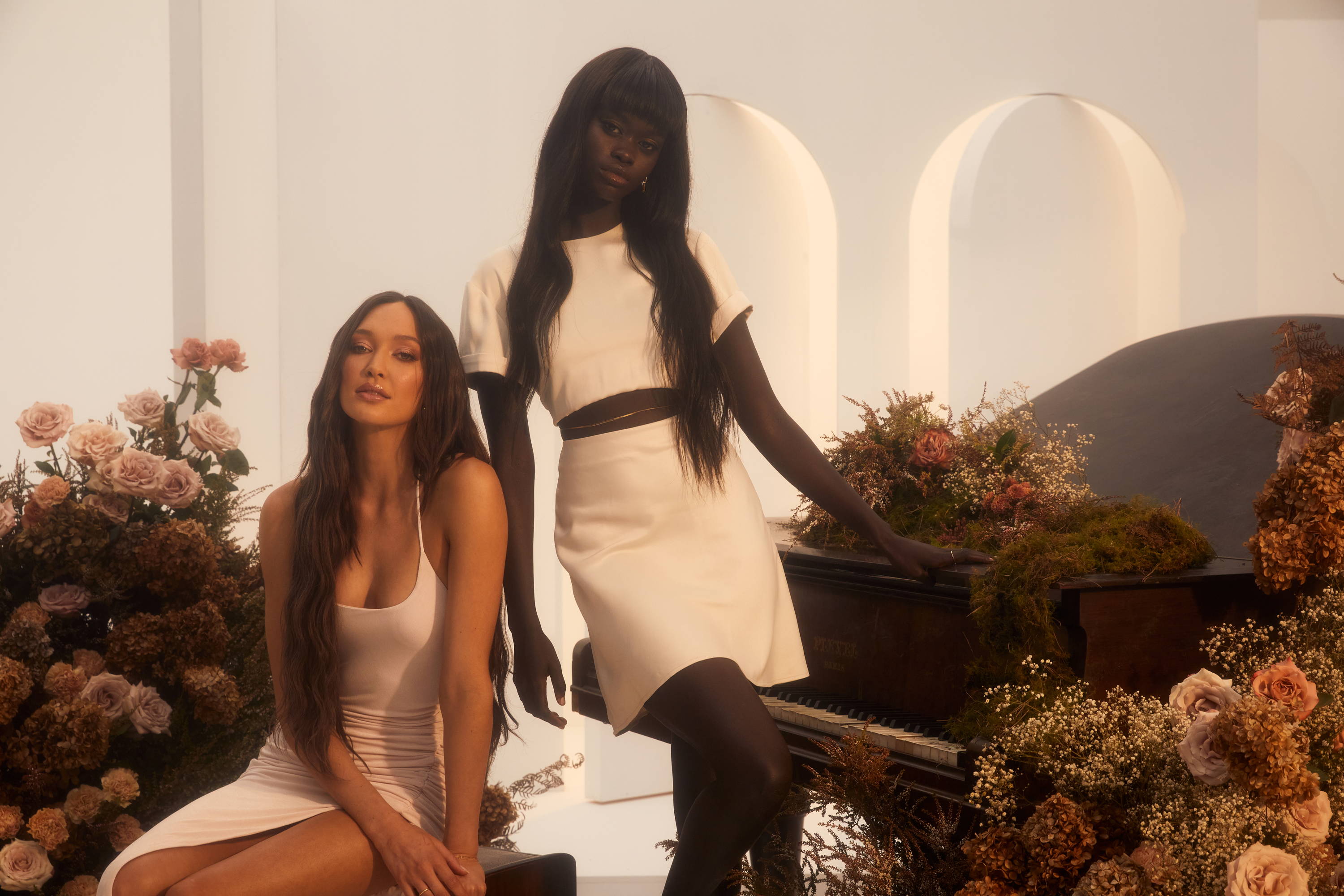 From a myriad of satin fabrics, we've specifically selected a soft and non-abrasive satin that's gentle on your skin and a statement in your eyes. With a glistening sheen, our satin diffuses light in a way that makes you glow in any light making you the main feature. Don't underestimate its soft demure. Our satin fabric is made to last from moment to moment when treated with respect (like every queen). So you might just find yourself reaching for one, or more, of our satin pieces often.
Don't miss our latest collections
Sign up below to make sure you're one of the first to shop our latest collections.
We invite you to come and explore MESHKI's Enchanted Garden collection. It's a wonderland of whimsical satins, illustrious jerseys & wholesome knitwear.